Who in the South doesn't just love summertime and the 4th of July ya'll? I know I just love the taste of fresh strawberries and blueberries floating on a cloud of gelatin and whipped topping. It's so yummy in your tummy.
This light and easy desert is sure to become a crowd pleaser at your next get together.
Ingredients:
12 oz. container whipped topping
1 pint fresh strawberries-quartered (reserve enough for topping)
1 pint blueberries
1 3 oz pkg. strawberry gelatin
1 3 oz.pkg. berry blue gelatin
Red,white and blue sprinkles
Directions:
Prepare gelatin as directed, pour each gelatin into separate square aluminum pans, chill until set.
Once gelatin is set, spoon into desert dishes, layer desert glasses with red gelatin, strawberry halves, and whipped topping, repeat with blue gelatin, blueberries, and whipped topping. Top whipped topping with sprinkles, and place American flag pick on a blueberry and strawberry half.
Enjoy ya'll....
This recipe was shared at: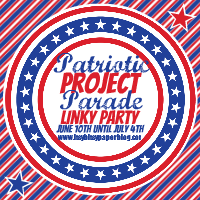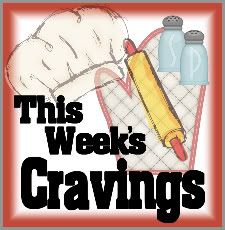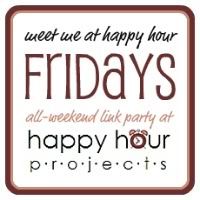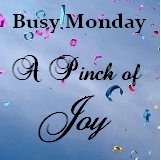 Made by you Monday
Making the World Cuter
Making Mondays Marvelous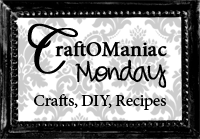 Creative Corner Hop #19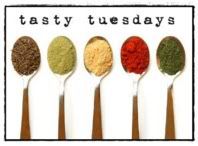 Totally Tasty Tuesdays


Tutorial Tuesday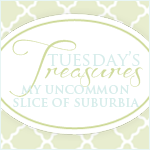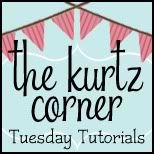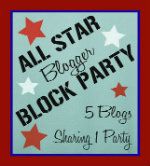 "Themed Blog & Shop Hop"