An oldie, but a goodie!
Welcome to the ya'll to the grand opening of Granny's Down Home Southern Cooking!
I hope ya'll enjoy my first mouth watering, yummy in your tummy recipe.
One thing we love to eat in the South ya'll is chicken livers. I love mine fried, but my grandson loves to fish with them ya'll!
I created this recipe because I do love my fried chicken livers, green onions and feta cheese.
This recipe is simple and calls for only a few ingredients. It's easy to fix and yummy in your tummy too!
For this recipe use a 9 x 13 baking dish.
Ingredients:
1 can Pillsbury Crescent Rolls
1 container Chicken livers
1/2 cup fresh sliced mushrooms
1 scallion or green onion
1/2 cup fresh spinach
olive oil
1 small container feta cheese
tomato basil seasoning
1 garlic clove
Is your mouth watering yet? I sure hope so ya'll...
Directions:
Preheat oven to 350 degrees.
Drain chicken livers(you can rinse them off), coat with tomato basil seasoning. Add 4 tablespoons olive oil and chopped garlic clove to skillet and sauté chicken livers until done. Remove from skillet, do not drain. Place in a bowl covered with plastic wrap and set in refrigerator until chilled(about 5 minutes) Chop chilled chicken livers into bite size pieces.
Next, tear the spinach from stems, discard stems.
Chop scallion or green onion into small pieces(use all of the scallion or green onion.)
Mix vegetables together and sauté in 2 tbsp. olive oil until spinach is wilted. Remove from skillet with slotted spoon.
Add half of feta cheese to chopped chicken livers, mix throughly.
Toss sautéed vegetables into liver mixture.
Lightly coat baking pan with olive oil and tomato basil seasoning, place liver mixture evenly into baking pan.
Remove crescent dough from can, roll rectangles into thin sheets.
Place enough pieces of dough to cover mixture. Lightly coat dough with olive oil-tomato basil seasoning. Bake 15 minutes,or until crust is golden brown, remove from oven, sprinkle remaining feta cheese on top and place under broiler until cheese melts.
Greek Dipping Sauce for Pita
8 oz. Greek yogurt-strained
1 tablespoon tomato basil seasoning
1 teaspoon fresh lime juice
Whisk together, serve chilled.
Serves 6-8
In the South we don't count calories ya'll, so dig in and enjoy! Serve with pita bread or pita chips for a tasty Mediterranean treat with a little touch of the South thrown in.
This recipe was shared over at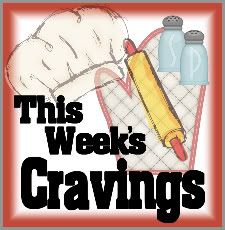 Wednesday's Recipe Box Linky